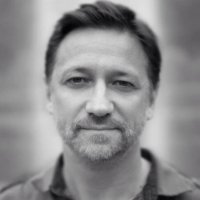 Jeff Grantz - Executive Director
VANESSA TILL HOOPER - LEAD DESIGNER
JANE LONG - STUDIO MANAGER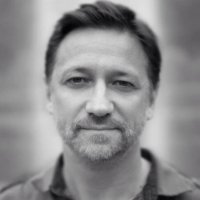 Jeff Grantz - Executive Director
Before founding the Boston-based creative studio Materials & Methods, Jeff attended the Rhode Island School of Design where he later taught in the departments of Industrial Design, Interior Architecture, and Foundation Studies. Jeff has worked for the last 20 years as a multidisciplinary designer, creative technologist, owner's representative and project developer.In 2010 he founded Materials & Methods in Boston. Since that time the firm has designed and implemented nearly 100 medium to large scale projects which continue to push industry standards and set new precedents for creative applications of technology within the built environment. Jeff is also the founder and director of the ILLUMINUS festival in Boston, which has become the city's largest contemporary digital arts festival, showcasing the intersection of science, art, and technology as well as the power of creative intervention in public spaces.Jeff has most notably designed and integrated digital media installations for the Boston Convention Center, Converse's World Headquarters, Royal Caribbean's newest ship the Ovation of the Seas, and Harvard's Spaulding Rehabilitation Hospital. In addition, Materials & Methods has won numerous industry awards including: DSE Digital Media Installation of the Year in both 2010 and 2013, the Digi Award for Creative Content, and the A.R.E Retail Environment of the Year in 2013.
VANESSA TILL HOOPER - LEAD DESIGNER
Vanessa received a masters degree in Architecture from The Southern California Institute of Architecture (SCI-Arc), in Los Angeles in 2008, and has worked in the field of architecture, art and design for 15 years in Los Angeles, Mumbai and Boston. She was introduced to the world of integrated digital media at Oblong Industries where she developed interior spaces optimal for gestural interface as Director of Architectural Design. Vanessa joined Materials & Methods in the fall of 2014 as Lead Designer specializing in architectural integration and experiential design."I am deeply interested in how the integration of digital media into architectural environments changes how we interface with information technology, bringing it out of an isolated experience, and into a platform that is collaborative, engaging and when its done well, dynamically beautiful."I believe that good design occurs as a result of thorough investigation and insights that lead to uniquely effective solutions. Great design occurs when the process of discovering those solutions allows for the unexpected to emerge, which can lead to a new visual language with a strong and lasting aesthetic."Vanessa received a Bachelors degree in Fine Art in San Francisco and worked as Assistant Director and curator for the Gallery of Function Art and Lois Lambert Galleries in Los Angeles.
JANE LONG - STUDIO MANAGER
Jane has worked with Materials & Methods for nearly two years. As the Studio Manager, she oversees the daily operations of the company and specialty project management, including the ILLUMINUS Festival for the past two years. Her specialty is in events coordination and logistics. She holds a masters degree in Arts Administration from Boston University.